We're back! Plank Road's Regular Events in conjunction with Two Way Street:
Please join us for our
in-person
and
virtual
get togethers -- co-sponsored by Two Way Street Coffee House. Be sure to check the
Two Way Street
website,
Plank Road
website or
Facebook
page for details and links to each event.
See accompanying article on right . . .
Sing-Around

Vocal instrumental jam and sing-along with songbooks and leader.
Country and Western
Sing-Around
Sing along with your favorite C&W songs.
2nd Tuesday Song Circle -- BYOS!
2nd Tues. | 7-9 pm

A monthly opportunity for musicians to perform songs for each other, within a song circle.
NOTE: Two Way Street continues to host live online concerts every Friday night. These concerts are free, and we encourage you to tune in and donate to the artists.

The Bucket List . .
Carol reminisces about her love of the bass -- and an "opportunity of a lifetime."
By Carol Spanuello
I have many items on my bucket list but they all paled in comparison to one that wasn't.
A number of years ago my husband Fred and I attended the annual Plank Road Folk Music Society Christmas Party and Jam. While we were jamming, I noticed Kristen Fuller playing the upright bass. I knew she and I shared our love of playing the flute but I had no idea she played the bass as well. It turned out that was her first time playing the bass. She caught on to playing the bass so quickly, and six months later at our annual "PR Music By The Yard," I asked Kristen for a quick bass lesson. She agreed and, just like that, I knew I was hooked.
We first learned about Rhonda Vincent and The Rage many years ago and then again in March of 2008, she was scheduled to appear at the The Great Northern Bluegrass Festival in Naperville, Illinois. We quickly purchased tickets to her concert and we were lucky enough to sit in the front row.
My dream . . . to play the bass
Rhonda's energy and stage presence blew me away. Then my focus switched to her amazingly talented bass player, Mickey Harris, and I recalled my life-long secret dream of learning to playing bass. This was a long-shot as I had just started learning to play the guitar two years earlier.
Years later in 2017, we saw Rhonda again at a concert with her band in Clarendon Hills. We again sat in the front row and enjoyed yet another high-energy outstanding concert. By this time, I had been playing the bass for a few years. I had joined a local bluegrass and folk band called Lonesome Eagle and later started a bluegrass, swing, old time and standards band called Gearl Jam, where I enjoyed jamming and performing with my friends.
Did somebody say Caribbean cruise?
A few more years passed and I had learned that Rhonda would be playing with Country's Family Reunion and Larry's Country Diner on a Royal Caribbean Cruise. I asked Fred if he would like to join me on this adventure and to my surprise he agreed. We anxiously counted down the days until we sailed, and then the day finally arrived.
During the cruise, Rhonda hosted a nightly jam with all the music stars and she invited cruisers to share a song with the band. The first night we enjoyed the concert and watched other cruisers patiently standing in line waiting for their opportunity.
The next night I thought to myself.... I would love to play just one song with Rhonda, but I didn't bring a bass or any other instrument. Then, during dinner it hit me.... I would request Rhonda to play a song and if I might play Mickey's bass. Fred and I went to dinner and I formulated my plan. We finished our dinner and quickly headed to the theatre.
Jammin' with Rhonda . . .
When we got there, only one person was in line waiting to jam with the musicians. I took my place in line and when Rhonda called me up, I requested "Drivin' Nails in My Coffin" and that I would like to play the bass that her mom was currently playing. Rhonda agreed, her mom handed off the bass to me, my choice of key was agreed upon and the music started.
When the song ended I thought, wow, that was amazing! I loved every minute of playing with the group. Then she caught me off-guard when she asked if I would like to continue playing. After a few seconds, which felt like minutes, I agreed.
An hour later I asked Rhonda if her mom wanted to come back and play the bass. Rhonda announced to the audience, "Carol wants to quit playing." Several shouted "No Quitters," so I had to continue playing. The end of the jam came all too quickly. As I checked the clock, I found that I had played for over an hour and a half.
It was the opportunity of a lifetime and I'm glad I took it.
Close encounters?
Up-close-and-personal experiences with famous (or not so famous) music idols.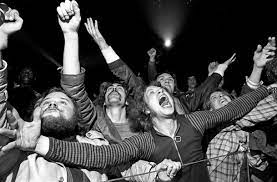 In the January issue, Fred Spanuello talked about meeting a musical hero of his. And in Carol's article (above) she reminisces about meeting one of her music idols.
Now we want to hear from other readers who've had close encounters . . .
Maybe you've been lucky enough to meet an artist you admired. (Vicki Ingle, we know you met Michael Smith. And George Mattson, you were on stage with Pete Seeger.)
So turn on the way-back memory machine and re-live that moment. Then drop us a line and tell us all about it. Please send to
lemos.bill@comcast.net

The singing Louisiana Gov
By Andy Malkewicz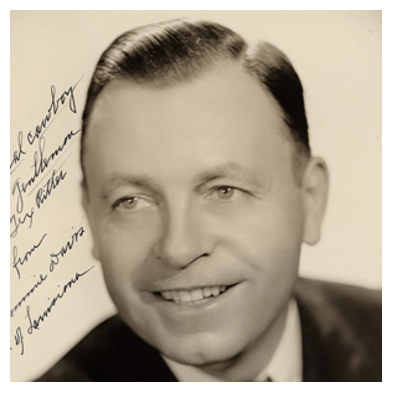 J
immie Davis was the son of sharecroppers and one of 11 children. Born on Sep. 11,1899 (per US census) in Beech Springs, Louisiana, a town that no longer exists, he worked his way through college, earned a master's degree in history, and then taught at a female college in Shreveport before beginning his musical career.
Davis launched his recording career in 1928, was influenced by bluesy country singer Jimmie Rodgers, and is notable as an early country musician who performed with African-American sidemen. His 1930 recording of "Where the Old Red River Flows" was his biggest early success, and his 1932 series of risqué blues tunes later became even more prominent in his political career.
Self-composed "Nobody's Darling But Mine," initially recorded in 1934, became one of the biggest country hits of the Great Depression. Even bigger was "You Are My Sunshine" (1940), which became a country standard, and the Louisiana state song.
His popularity as a musician led to a successful career in politics. Jimmie Davis served as the governor of Louisiana from 1944 to 1948 and then was re-elected and served his second term from 1960 to 1964. It was reported that the opposition played his bluesy risqué songs (e.g.: "Red Nightgown Blues", etc) to his detriment as a segregationist. Instead, the people started dancing and singing.
Jimmie Davis has more than 700 song titles to his name, including such enduring favorites as "Sweethearts or Strangers," "Shackles and Chains" and "There's a New Moon Over My Shoulder." He appeared in 5 films during his first governorship, and set a Louisiana record as the most absent governor.
"You Are My Sunshine" controversy . . .
"You Are My Sunshine" was recorded three times prior to the Jimmie Davis version. The Rice Brothers Gang, who issued it in 1939, were active in Shreveport, as was Davis. Paul Rice was said to be the song's author, but he supposedly paid Elizabeth Selby of Urbana IL, to copyright the song that she may have written. Others also claimed to have written the song. But Davis and his accompanist Charles Mitchell were the ones to copyright it. To the end of his life, Davis insisted that he composed it when he was a graduate student at Louisiana State University.
He was elected to the Country Music Hall of Fame in 1972, the Gospel Music Hall of Fame in 1994 and the Louisiana Music Hall of Fame in 2008. Jimmie Davis performed until he was age 99 and lived to be 101 years old (Nov 5, 2000).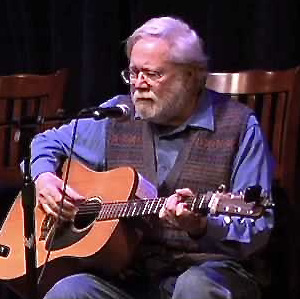 Songwriter, performer and producer Patrick Sky died May 26 at the age of 80. He was a close contemporary of Dave Van Ronk and others in the Greenwich Village folk music scene of the 1960s.
Born Patrick Lynch to Creek Indian and Irish ancestry, Sky learned to play guitar, banjo, and harmonica during a youth spent largely in Louisiana. He served in the military for several years after attending college -- experiences that would shape his art.
Sky settled in New York City in the 1960s and eventually cut his self-titled debut album in 1965.
The opening song,
"Many a Mile," became a folk staple. He released several more albums over the next four years, and played with many of the leading performers of the period, including Buffy Sainte-Marie, Eric Andersen and Mississippi John Hurt (whose Vanguard albums were produced by Sky).
As he matured as a songwriter and artist, he blended sharp satire with politics. In 1971 he wrote and recorded his fifth album, Songs That Made America Famous, a set said to be "shocking" and so confrontational it was rejected by multiple record labels. The album didn't see the light of day for another two years. The record label's website warns readers of its lyrical contents, which "are an aggressive breach of political correctness."
Sky gradually moved to Irish traditional music, producing artists and founding a record label in 1973. He became an expert
in building and playing Irish
uilleann pipes, often performing with his wife, Cathy.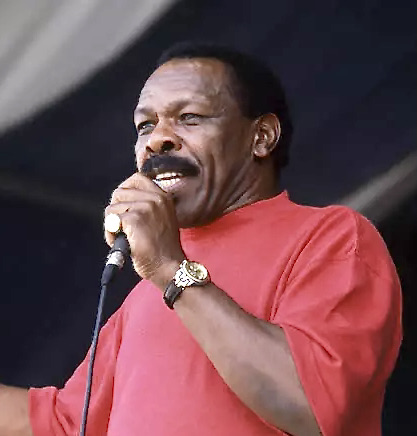 "The night was clear, the moon was yellow, and the leaves came tumbling down."
With that spoken intro, "Stagger Lee" became one of the biggest hits of Lloyd Price. The New Orleans singer-songwriter, an early rock 'n roll star whose other hits included such up-tempo favorites as "Lawdy Miss Clawdy" and "Personality," died May 3.
He was 88.
Born in Kenner, Louisiana, one of 11 siblings, Price sang in church and played piano since childhood. He was in his late teens when a local DJ's favorite catchphrase, "Lawdy Miss Clawdy," inspired him to write his first hit. The song hit No. 1 on the R&B charts in 1952, sold more than 1 million copies and became a rock standard, covered by Elvis Presley and Little Richard among others.
Price was drafted and spent the mid-1950s in military service in Korea. He resumed his career in 1957 and hit the top with "Stagger Lee," one of the most celebratory songs ever recorded about a barroom murder.
Originally a folk song (with numerous titles), "Stagger Lee" was based on a 19th century fight between two men that ended with Lee shooting his rival. Their ever-changing legend appeared in songs by the 1920s, and has inspired artists ranging from Woody Guthrie and Duke Ellington to Bob Dylan and the Clash.
The song reached No. 1 on the Billboard pop chart in 1959, but not everyone was entertained. "American Bandstand" host Dick Clark worried the song was too violent for his teen-centered show and pressed Price to revise the lyrics.
Price followed with the Top 10 hits "I'm Going To Get Married," and "Personality" -- which earned him the nickname, Mr. Personality. Price was said to be
"always positive and uplifting, but a fearless and independent force."
Price also launched several record labels, opened a club in New York City, and delved into other business ventures -- including helping Don King promote boxing matches with Muhammad Ali and others. He
was
inducted into the Rock and Roll Hall of Fame in 1998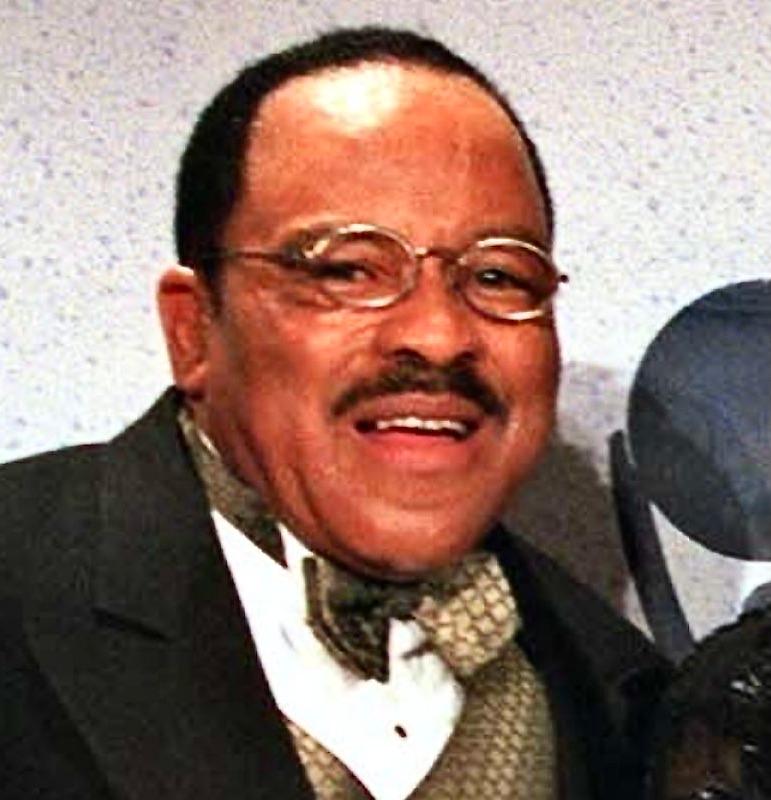 A member of the legendary Staple Singers, Pervis Staples, whose tenor voice complemented his father's and sisters', died May 6. He was 85.
Pervis sang gospel songs in Chicago churches with his guitar-playing father, Roebuck "Pops" Staples and three sisters. The group began recording and gained a national following in the 1950s. Their fame grew in the 1960s when they began singing music that urged social change, such as their first No. 1 hit, "I'll Take You There," and "Respect Yourself."
His last album with the Staple Singers was in 1968, featuring covers of non-secular popular songs such as Otis Redding's "Dock of the Bay" and The Band's "The Weight." He went on to manage the girl group, The Emotions, and operated a popular nightclub.
According to his sister Mavis, some of Pervis' best friends as a youngster were Sam Cooke, Lou Rawls and Jerry Butler. Pervis' father routinely rejected offers to the group to record rhythm and blues, saying it was in conflict with his faith. However, it was the nudging of Pervis that convinced the group to start performing message music at folk festivals.
Mavis Staples is the only surviving member of the group.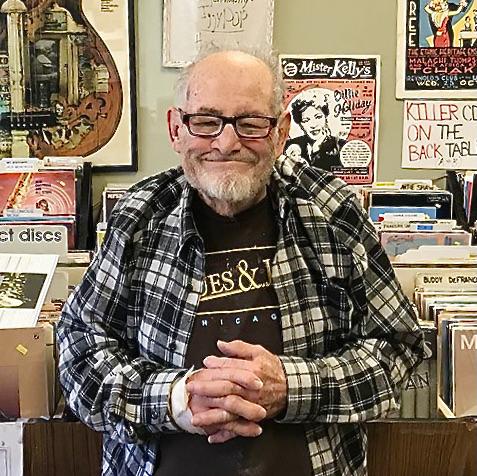 Founder of Chicago's Delmark Records, Bob Koester, died May 12 at age 88. Delmark is the oldest indie label for jazz and blues in the U.S.
Koester also owned the legendary Jazz Record Mart, a downtown Chicago fixture for many years until it closed in 2016. Koester then opened a new store called Bob's Blues & Jazz Mart on West Irving Park Road.
He was described as a hero of blues and jazz recordings. He recorded blues legends like Junior Wells, Magic Sam, Otis Rush and dozens more. According to his wife Susan, Bob "liked having a record you could hold in your hands, and read the liner notes. He was not happy that you could just get everything on the Internet now."
The store on Irving Park has been taken over by his son, Bob Jr., and will remain open.
We get letters . . .
We get letters . . . sometimes.
We don't often get letters (emails, actually), but when we do, we print 'em! Thanks to our readers for your comments about the previous issue.
Thanks so much for the wonderful article about my dad. It turned out very nice. It sure was fun to work on and really gave us quite a lift in these strange times.
- Jill Lagerstrom
Loved the (April) issue of QuarterNotes. Full of fun stories!!!!
- Carol Spanuello
I especially enjoyed the article about the Lagerstrom family; what a wonderful look at some of the history of the early days of Plank Road, The Old Quarter intertwined with the history of this special, talented musical family who has contributed so much to music-lovers in the Western Suburbs.
- Dottie Lee
Don't forget to check out these great collections!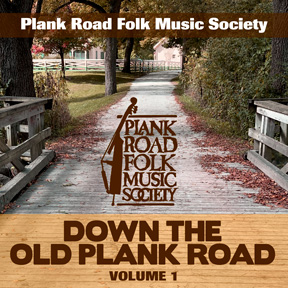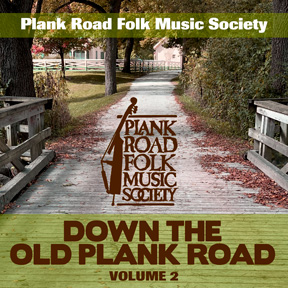 Volumes 1 and 2 of the reissued folk music albums from 1995 are now available in digital format. Down the Old Plank Road features a group of Plank Road performers singing and playing some great old songs. You'll recognize many of these musicians -- George Mattson, Mark Dvorak, Cathy Jones, Dave Humphreys and more.
Professionally recorded, these albums were originally released on cassette tape, and have now been digitally remastered for pristine sound -- and are easily accessible on many popular streaming services.
Here are some links:
Let's hope we can hear some live music soon!
It's Summer! Mandates are being lifted for face coverings and social distancing. Most of us are fully vaccinated -- and many concert venues are opening up. It's not over yet, but things are getting back to what we remember as "normal."
Let us not forget our friends and favorite venues when once again we can safely enjoy live music.
Check these websites and see if your favorite spots are returning to live, in-person music . . .
Two Way Street Coffee House (Currently hosting

virtual

live concerts online.)

Maple Street Chapel Folk Concerts

Acoustic Renaissance Concerts

Acorn Coffeehouse

Tobias Music Concerts

Old Town School Of Folk Music

Friends of Lisle Library Concerts

The Brashler Barn
Bob O'Hanlon - President
(630) 702-0150


Bill Lemos - VP, Secretary

Connie Lawlor - Treasurer


2021 Board Members
Dave Humphreys
Kristen Fuller
Jennifer Shilt
Jim Gilroy
Dottie Lee - Technical Support
Do you have ideas for future articles? Things you'd like to see in the newsletter? Ways we can make it more enjoyable and relevant to Plank Road members? Here's your chance to be "
note
-worthy." Just send us an email with your comments about QuarterNotes. We welcome your input!
We may publish some of your comments and always appreciate ideas. (Think of it as sort of a "letters to the editor.")
It's all about Plank Road pride!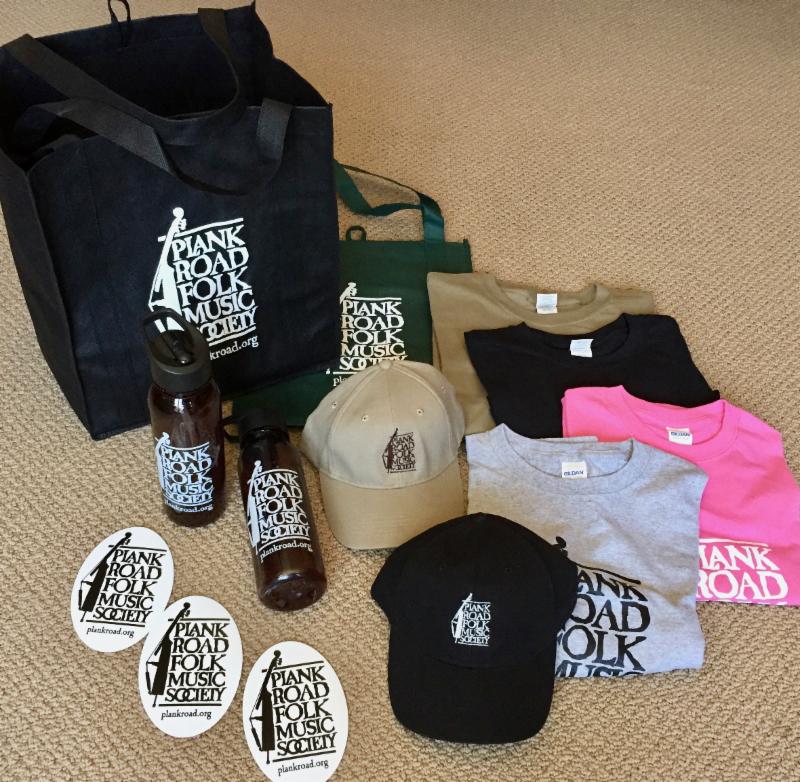 You say you already have a Plank Road t-shirt? Not to mention a tote bag or sport bottle? But you
know
your collection isn't complete until you have
at least one of everything
with a Plank Road logo!
So here's the list.
Start checking 'em off!
✔
☐ Hats $15
☐ T-Shirts $15
☐ Tote Bags $3
☐ Sport Bottles $5
☐
Guitar Case Stickers $1
Items will be available at many Plank Road events -- once the pandemic is over -- or you can contact Bill Lemos directly at lemos.bill@comcast.net.
Promote yourself!
New lower advertising rates for members
If you're a current advertiser in this newsletter, or think you might want to advertise, we have good news! Our new ad policy makes it easier (and more economical) to promote your gigs or other music-related endeavors.
Paid members of Plank Road can submit an ad that will run for the full year (4 quarterly issues) for only $50. Your ad can be a basic line listing which can be hyper-linked to your external website, or a complete ad with graphics. (For these ads, you'll need to submit an image file. See ads above for reference.)
Artwork must be submitted 3 weeks prior to our "publish" date. For the Autumn 2021 issue, the deadline is
September 10
, 2021
Plank Road members only.
$50 annually (4 newsletters). Previously $200 - save $150!
Ads must be related to folk or acoustic music.
For complete details, including specs for image files, please contact us at: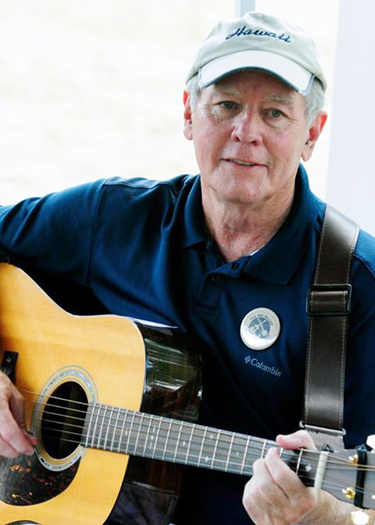 President's Message
July 2021
Do you feel like things are finally getting back to "normal"? It seems like it to me, although I think some Covid protocols might become part of our lives going forward. Plank Road will always put members' safety first, but we need to be with groups of people to do what we do. We are a club that plays together, sings together, dances together and enjoys being with other people who like what we like.
Going forward in the second half of 2021 is still somewhat uncertain, but we feel better all the time, as things clear up. Our singing sessions are now in person. The string band is beginning to practice together. We are waiting clarification on two fall music festivals, which were cancelled last year. Our Fall log cabin party is still a possibility, as is a music workshop later this year. So, stay tuned and check our website.
I have missed seeing all of you for the past year, and hope everyone is healthy and have kept your instruments tuned. Music always makes me feel better and playing with Plank Road people does, too. I hope to see you soon.
Bob O'Hanlon
President
In-Person Music Returns
After over a year of virtual sing-arounds, Plank Road is back with in-person events!

It was well over a year since we last met together at Two Way Street for an in-person sing-around. But on Saturday, May 15, we gathered -- for the first time since March, 2020 -- in the Fellowship Hall adjacent to the Coffee House.
Twenty-two people attended that first session, including six folks who logged in remotely on Zoom. The larger room enabled us to maintain social distancing, and masks were required. Maybe not the best of circumstances, but everyone agreed it was great to be back together again.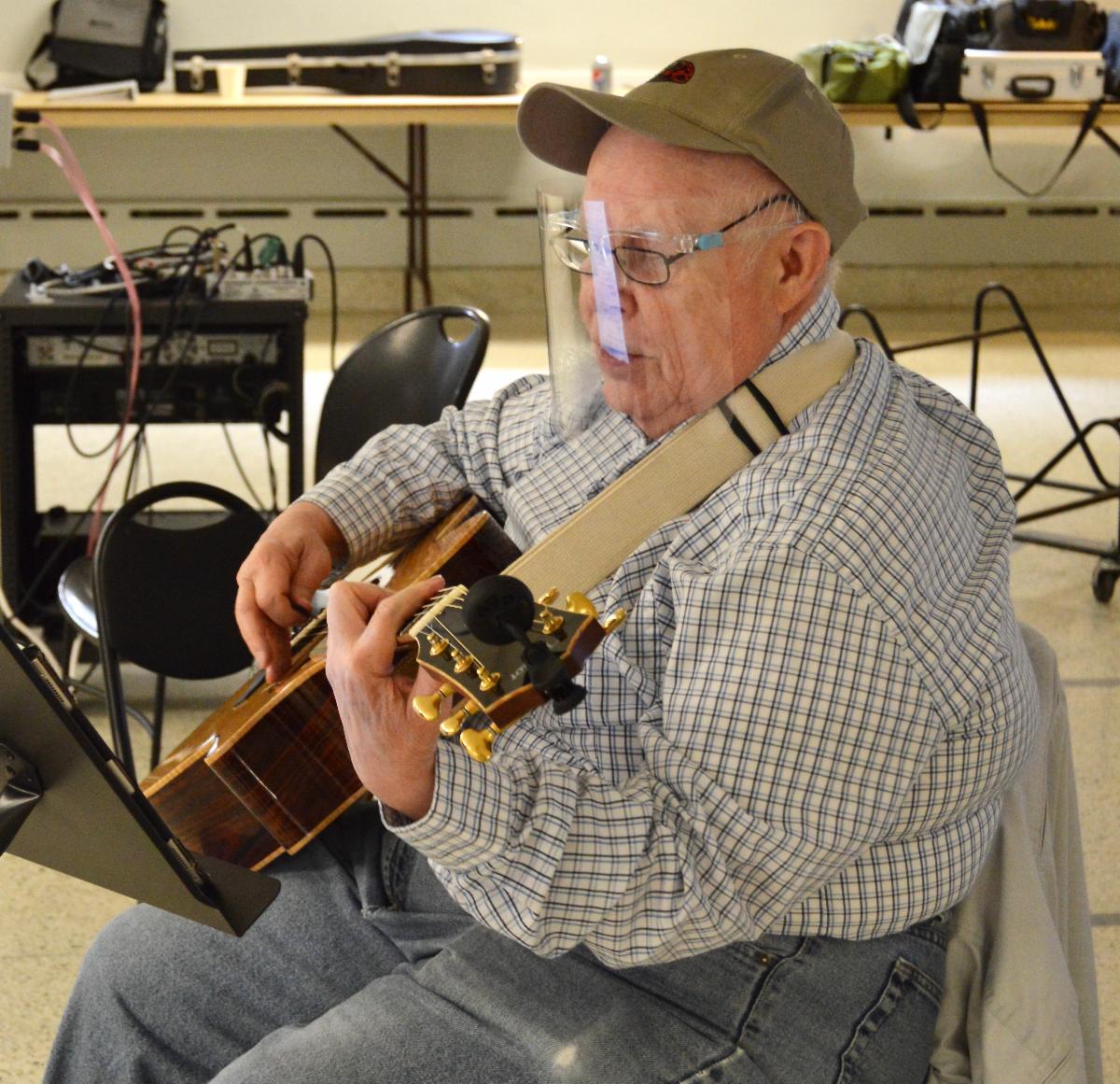 The sing-around, led by George Mattson, was followed a week later by the country/western jam, led by Bob O'Hanlon, and the regular schedule throughout June.
You can't tell from these photos, but people were happy and smiling behind those masks!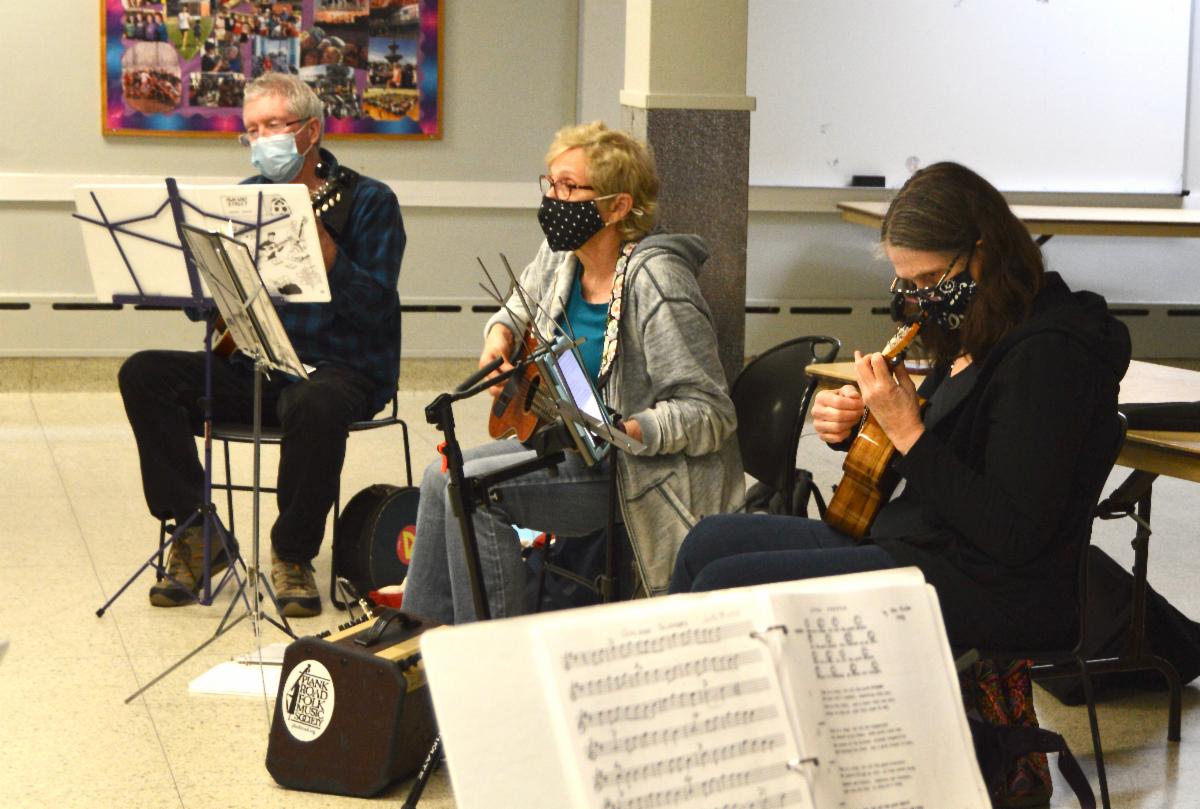 A little background . . .
Earlier in May, Bob O'Hanlon, Joel Simpson and Dave Humphreys negotiated with the First United Congregational Church council and were given permission to start holding in-person events with restrictions.
Those attending were required to wear masks or face shields, and were spread out around the room, with George leading from the front of the room. People participating on Zoom were projected on a large screen behind George. The group took turns, alternating between in-person and online participants.
Kudos to Ron Leaneagh!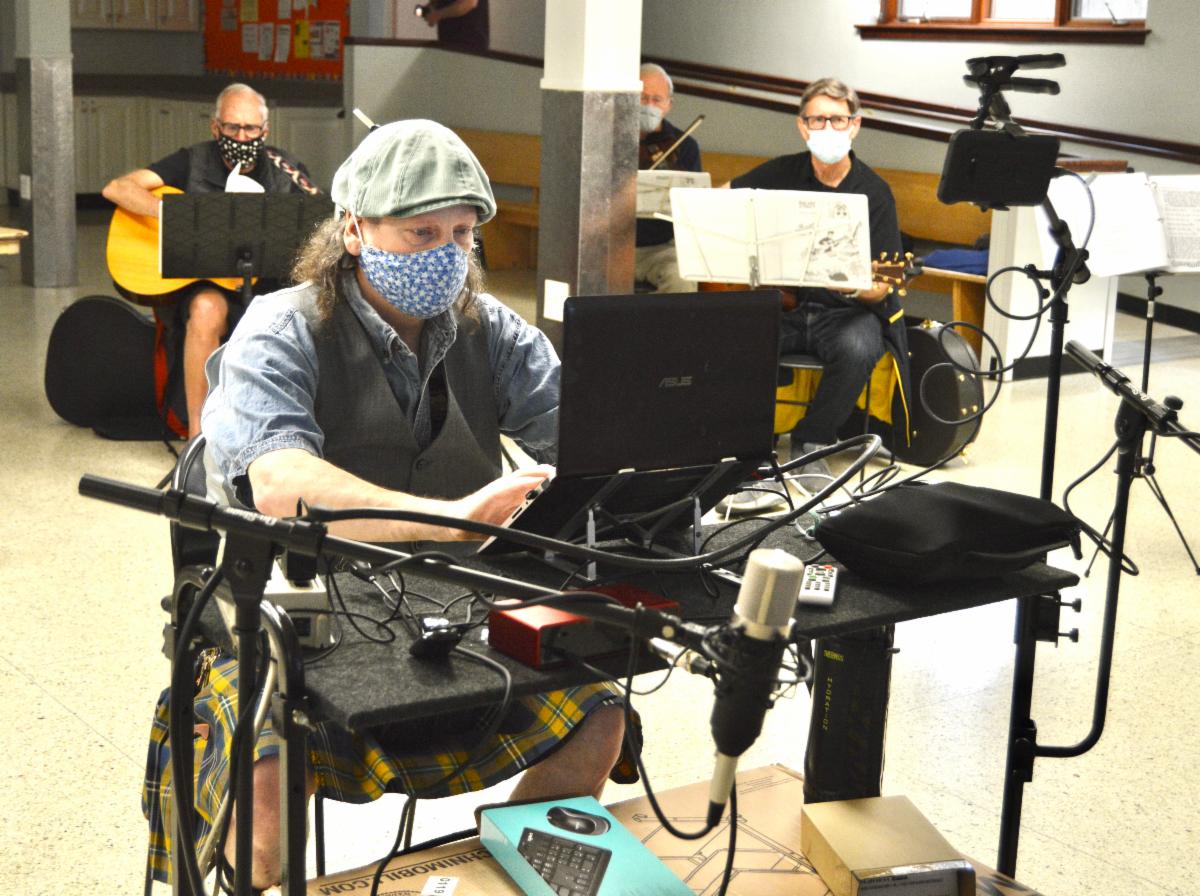 Ron has been a great help over the past year, putting in many hours coordinating our virtual online sessions and managing the Zoom hosting duties. In May he provided the technology and expertise necessary to conduct the combined in-person and virtual sessions, including microphones, video camera and computer system.
Breaking News!
The Church Council recently announced that wearing face masks at Plank Road events is no longer mandatory.
We'll still be meeting in Fellowship Hall (AKA "The Big Room") and practicing social distancing, but until further notice we can now sing without masks or face shields at our Saturday sing-arounds, country/western jams, and Tuesday BYOS song circles.
As always, please continue safe practices. If you're not feeling well, stay home and join us on Zoom. Most of us are fully vaccinated, but if you are not, please wear a mask -- and get vaccinated NOW to protect yourself and those around you.
Comments from folks who attended the inaugural
in-person sing-around on May 15:
"As most of you know, we had a very successful session yesterday. We wore masks and stayed 6 feet apart. Ron did a lot of work setting us up properly on Zoom, and purchased necessary equipment (for which he has been reimbursed). Thanks for everyone's support in the conversion back to normalcy."
- Bob O'Hanlon
"In-person and Zoom seemed to work well! It was so much fun seeing everyone and playing together yesterday! Thanks to all for your hard work."
- Jen Shilt
"It was a lot of fun Saturday; it seemed like the Zoom people and the in-person people had a lot of fun. And it was so great to hear the harmony singing, the call-and-response closing song, people taking solo breaks, and multiple instruments backing up the leads. The money for equipment is money well-spent I think. And we owe a huge debt of gratitude to Ron, Joel, George, and to you Bob, for making it all happen."
- Dottie Lee
"I'm glad the Sing-Around was a success. I stopped in and it looked like fun! Great to see/hear everyone! Thanks to all who made it happen!"
- Dave Humphreys
A few more photos . . .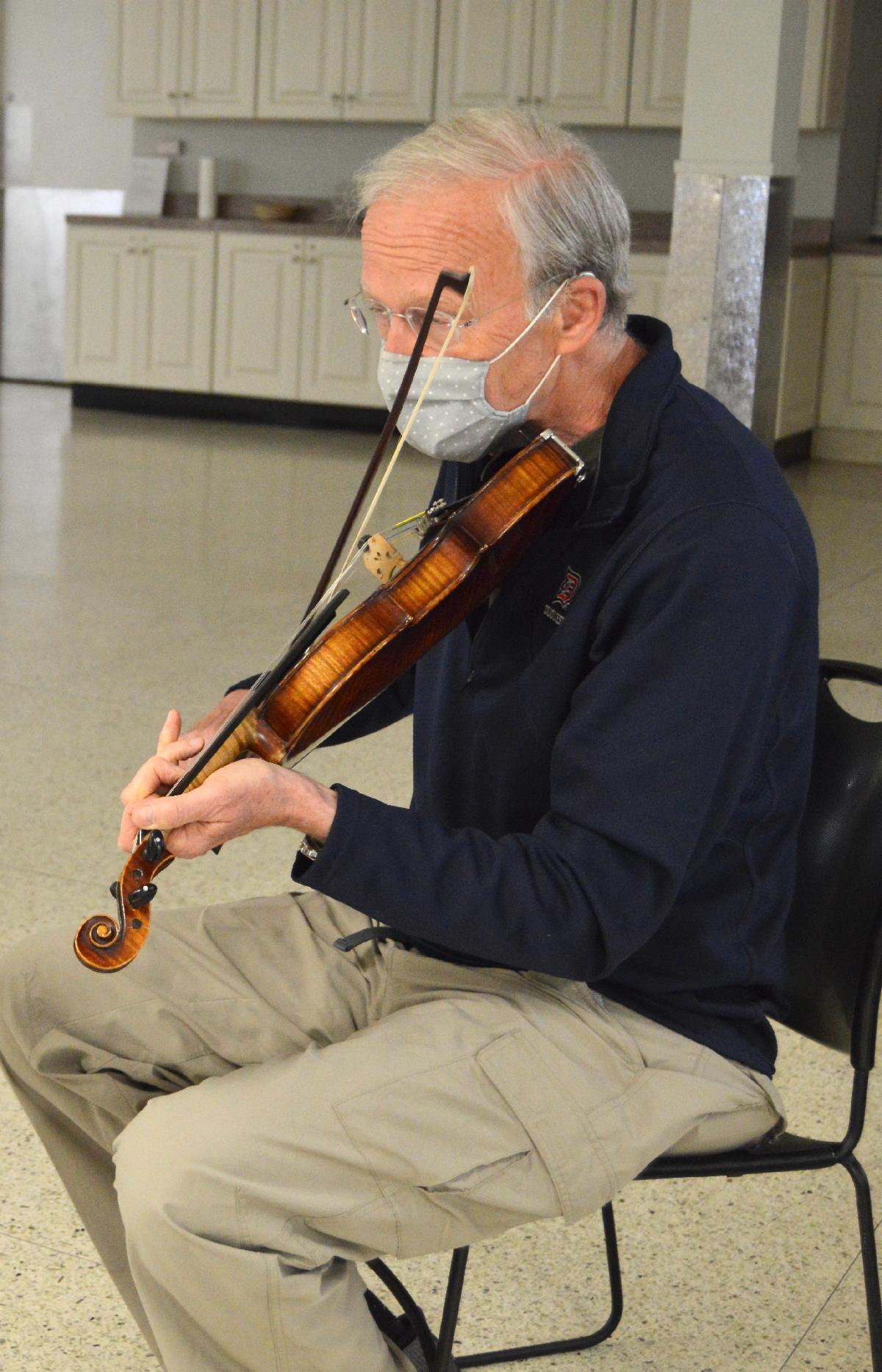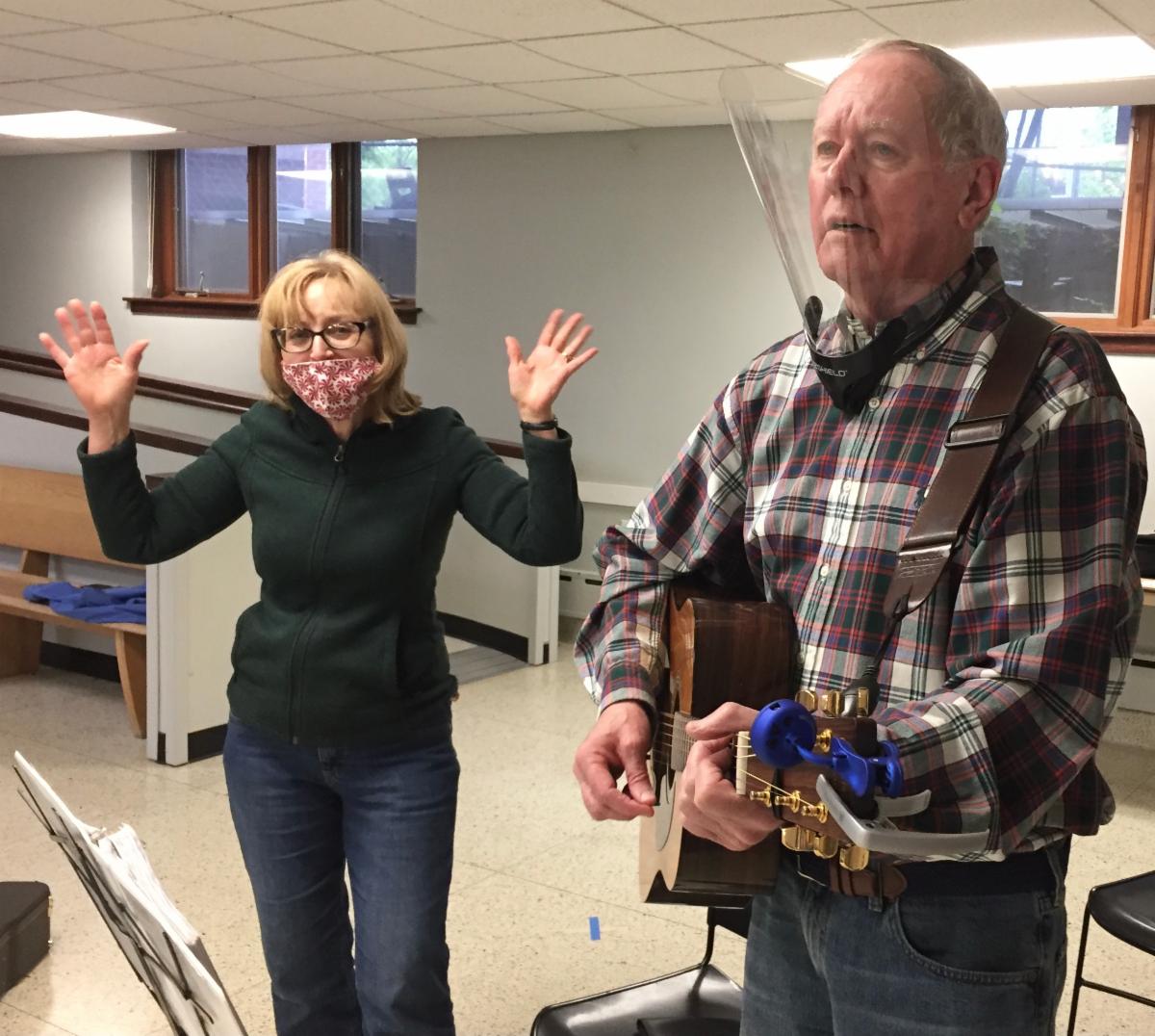 Cathy Robel adds some dance moves to "Run Come See Jerusalem."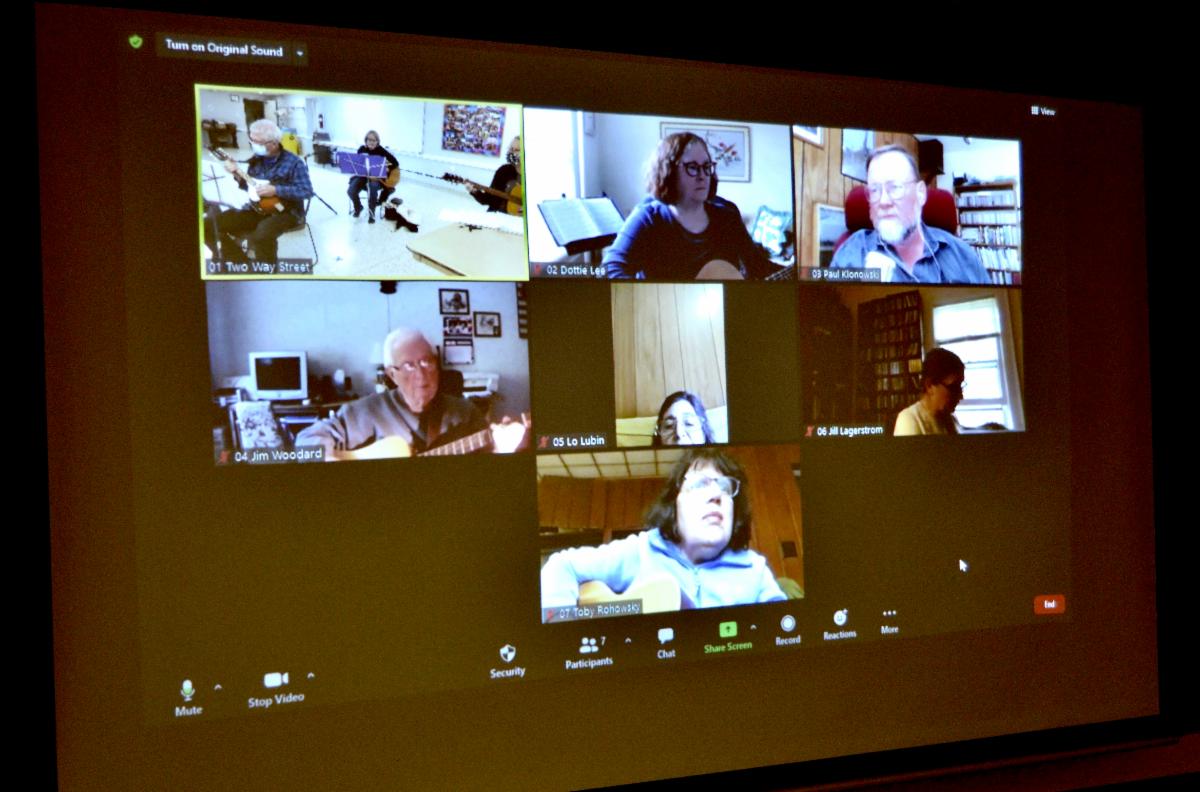 People attending via Zoom are projected on a large screen.
Join us in-person or online . . . everyone is welcome!
Remembering John Oldershaw
Navy veteran, brain surgeon, lawyer . . . and banjo player.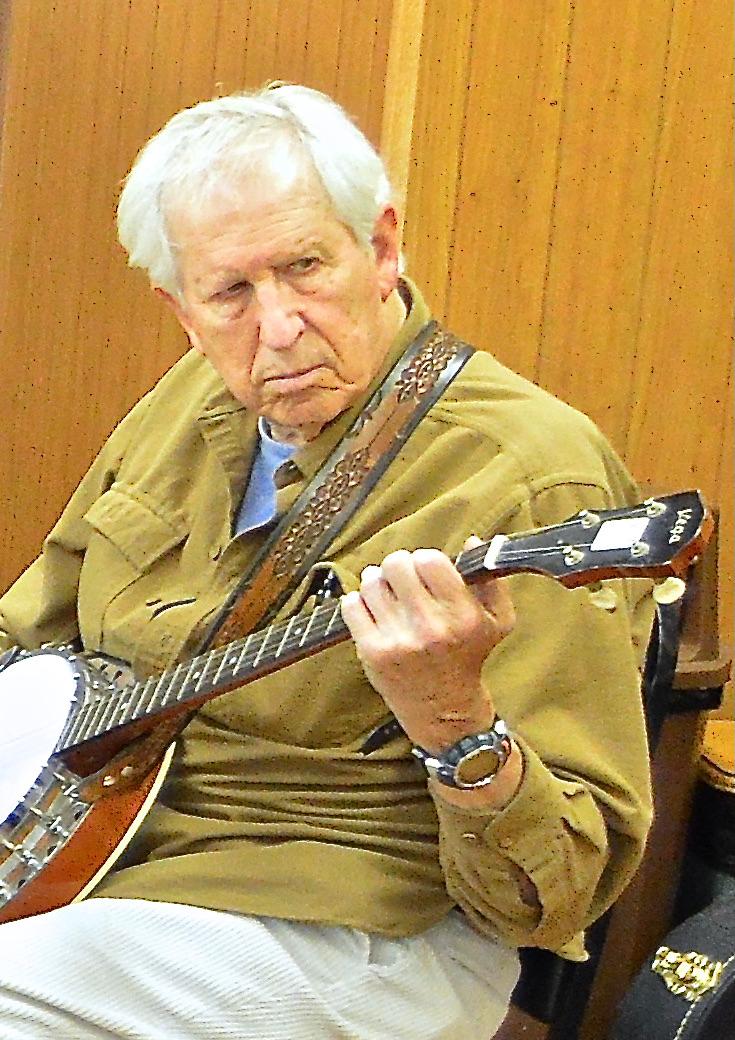 John Oldershaw was a lover of life. He passed away April 10 at the age of 88. This is from his obituary in the Chicago Tribune:
He loved travel, playing the banjo, Starbucks flat whites, Schweppes tonic, oysters on the half shell, fly fishing, the Midnight Special, fresh squeezed orange juice, Saturday afternoon operas, cross country skiing and snow shoeing, string ties, rag wool socks, coupons, monks and monasteries, squash, the NY Times book review, lilacs in the spring and red leaves in the fall, sunsets, sailing and so much more!
John didn't start playing the banjo until late in life, often attending Plank Road sing-arounds and bluegrass jams until his health declined. According to his wife Angela,
Plank Road "brought him great joy. He so enjoyed his music, playing and listening. He was a wonderful man."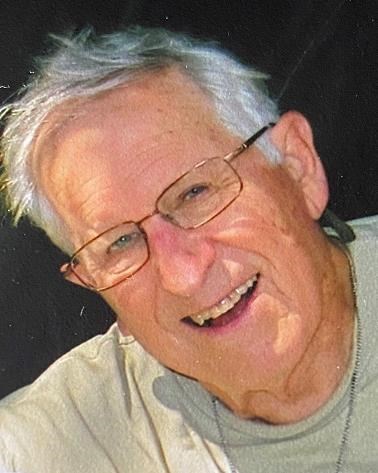 John was born in Evanston, attended Loyola Academy, and earned his BS at Loyola University. But that was just the beginning. He went on to earn a medical degree, interning at the U.S. Navel School of Aviation, eventually serving as Flight Surgeon, followed by a general surgery residency at the U.S. Naval Hospital in San Diego. He returned to Chicago to complete his neurosurgery residency.
Never one to stop learning, John earned law degrees from John Marshall Law School in 1990 and DePaul University Law School in 1994.

He served his country in the Navy for twenty-three years, including during the Vietnam War, then as Chief of Neurosurgery at Great Lakes Naval Hospital.
After retiring from the Navy, he served at Cook County and University of Illinois Medical Center hospitals as an attending physician and Chairman of the Division of Neurosurgery. Later he began another full-time career at the University of New Mexico as an Associate Professor of Neurosurgery.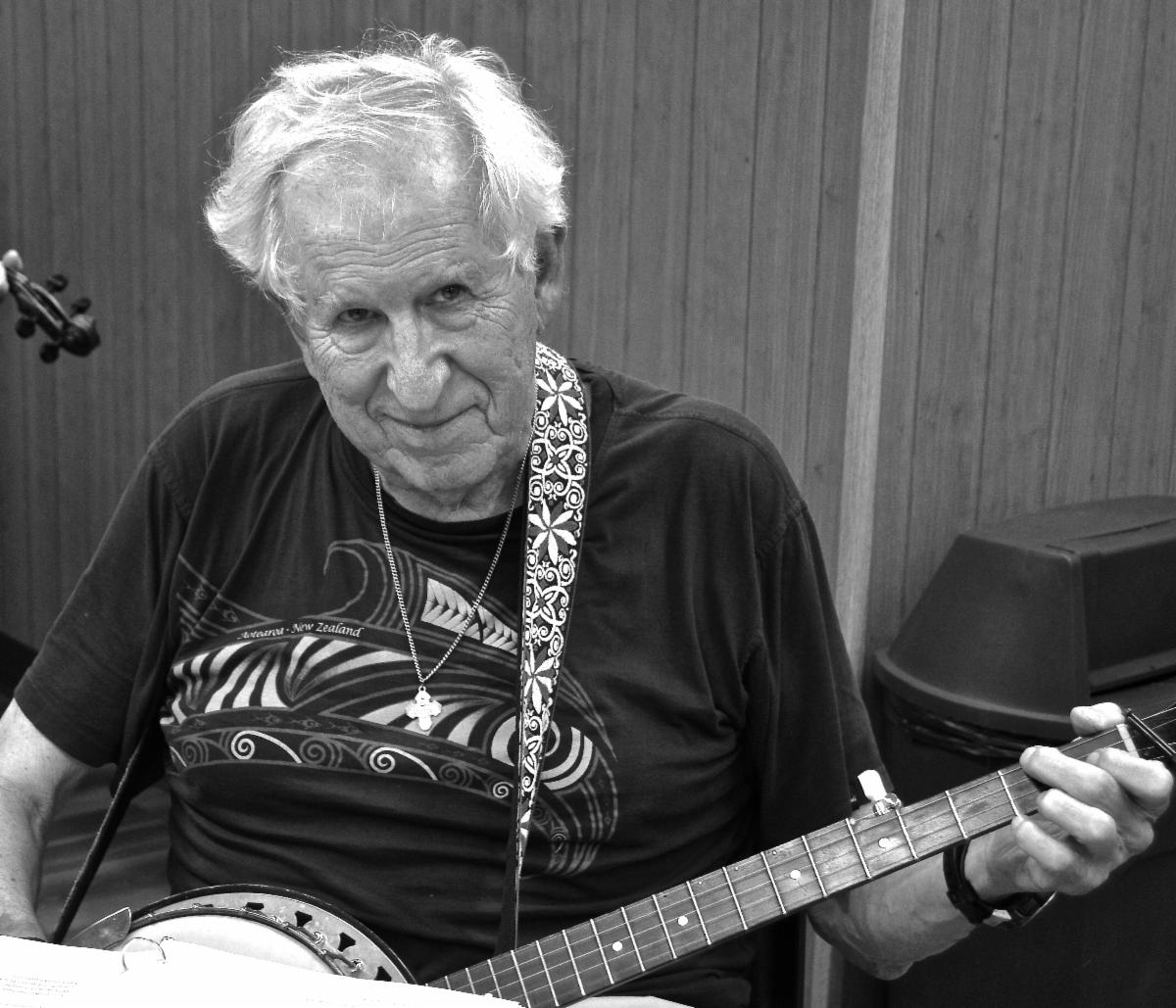 In later years, John enjoyed practicing law, helping those in need, and participating in numerous volunteer opportunities. He was laid to rest at Arlington National Cemetery.

With a Little Help From our Friends!